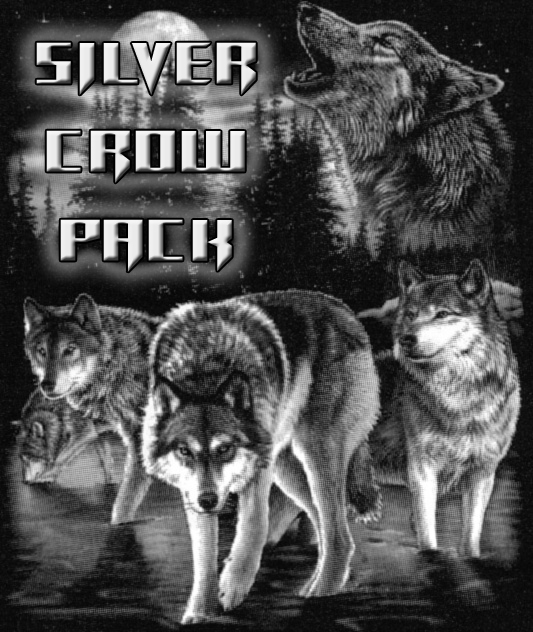 Look to the woods, there you will see a silvery female staring at you with silver grey eyes. If she comes to you, you will be able to meet the pack behind her.

Druid Pack

Topics
Posts

Last Posts

This is the Druid's den, located in the heart of their territory. There are always wolves near and at the den, just in case some other animal or wolf slips by to close to the pups.


7

3281

The Alpha Female...
Tue Jul 21, 2015 11:24 pm
Guest
This place as you can see is very large and clearly there is a lot of space. This is where a lone wolf would go if they wanted to join the Druid's, but don't just walk in there is always wolves patrolling these lands and one fault move could get you killed.


Moderator:

Moderators


2

36

The Loner waitin...
Fri Mar 13, 2015 1:51 pm
Guest
There is always herds of bison or elk around to hunt and with a large pack as large as the Druid's you need to eat and hunt for a large pack. Food is always plentiful, they never go hungry.


Moderator:

Moderators


1

2

the Harsh lands ...
Sun Feb 22, 2015 4:46 pm
Guest

Topics
Replies
Author
Views
Last Posts

No message.